Istana Badariah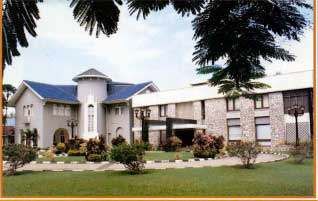 Istana Badariah

Works in the building of Badariah Palace first started at 8.00 a.m. on Monday, 22nd January 1940 (12th Zulhijjah 1358 H.). Built on a piece of land at Lot 41, Padang Seri Negara Mukim Batu Buruk, the palace ground measures some 41.844 acres or 16.933 hectares in area.
The palace was first erected in the era of Sultan Sulaiman Badrul Alam Shah (1920-1942), the 13th Sultan of Terengganu. Unfortunately, due to his untimely death, the Sultan did not manage to occupy the new palace. His body was, however, conducted from this palace on the way to his final resting-place.

The palace was made Renca-Consol during the Japanese occupation of Malaya. Badariah Palace then became official residence to the 14th Sultan of Terengganu, Sultan Ismail Nasiruddin Shah (1945-1979). Sultan Ismail breathed his last in the palace, and his body was escorted in a royal procession from here to the Royal Cemetery at the Zainal Abidin Mosque in Kuala Terengganu.
Badariah Palace also became the official residence of Sultan Mahmud Al-Muktafi Billah Shah, the 15th Sultan of Terengganu, in whose era a number of renovations were made to the palace.

The interesting and beautiful structural designs on display at the palace have now become national and state heritage, and a source of pride to the Terengganu people.
Royal occasions and greetings for important State visitors are now frequently held at this palace.